Krueger-Haskell Golf Course Is Celebrating 96 Years!!!!!!!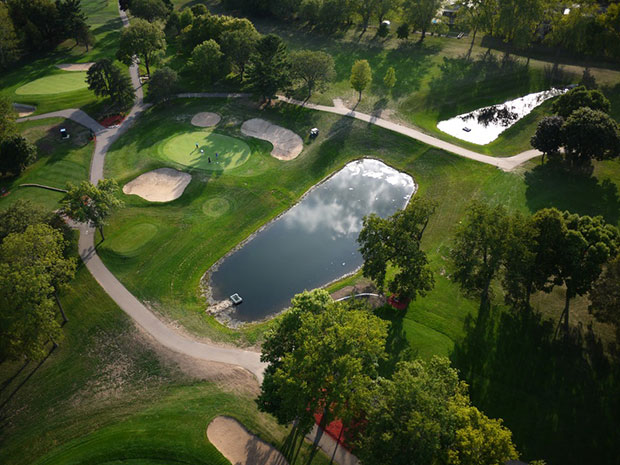 Krueger-Haskell Golf Course is located on the west side of the City of Beloit and opened May 1, 1927. When the course opened it was originally a 9 hole course. In 1931 the course was enlarged to an 18 hole course. Today the course is an 18 hole, par 70, 6158 yard course from the white tees. Our unique layout, mature trees and rolling terrain make it a challenging and enjoyable course for any golfer. Our course offers 4 different tee box settings on each hole, numerous bunkers, doglegs, and tight tree lined fairways. Five water hazards, four of which were added in 2010-2011 provide for a challenging round of golf. We also offer a practice green for golfers who would like to work on chipping and putting before their round of golf.  Five hitting cages are also available at the clubhouse to warm up before your round of golf.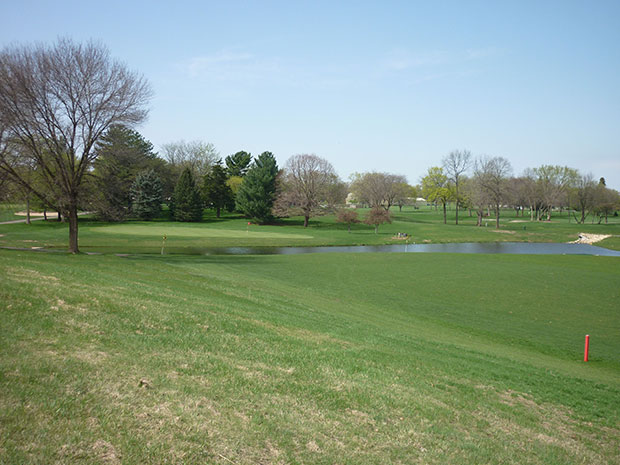 The golf course was named for Butch Krueger and Everett Haskell. Butch Krueger was the PGA Professional at Beloit Municipal Golf Course from 1936-1966. He brought national recognition to Beloit as a touring golf professional.  He played in 12 U.S. Opens and finished in the top 20 4 times.  He was the Wisconsin State Open champion 4 times and the State PGA Champion 4 times.   Butch taught golf to thousands of Beloit golfers over several generations. Everett Haskell had many notable accomplishments and contributions to the City of Beloit and Krueger-Haskell Golf Course. Everett was a native Beloiter, local businessman, city councilor, and an avid golfer and supporter of the golf course.
The clubhouse offers a small merchandise area providing golfers with their basic golfing essentials; golf balls, golf gloves, and tees.
Food and a bar are located inside the Krueger-Haskell clubhouse which provides a friendly and relaxing atmosphere for golfers after their round of golf. They provide a variety of different food and beverage options, as well as large group catering and beverage service on the course.
Hospitality, great customer service and affordability make Krueger-Haskell Golf Course the ideal place to play golf.